A passion of mine is to decorate my home for every season and celebration. Before I walk through my favorite stores for inspiration, not missing a coffee break with delicious cake. I use Pinterest and YouTube for DIY ideas.
In case you like something the links for re-shopping are included under the arrangements. If something is no longer available, there are alternatives for it.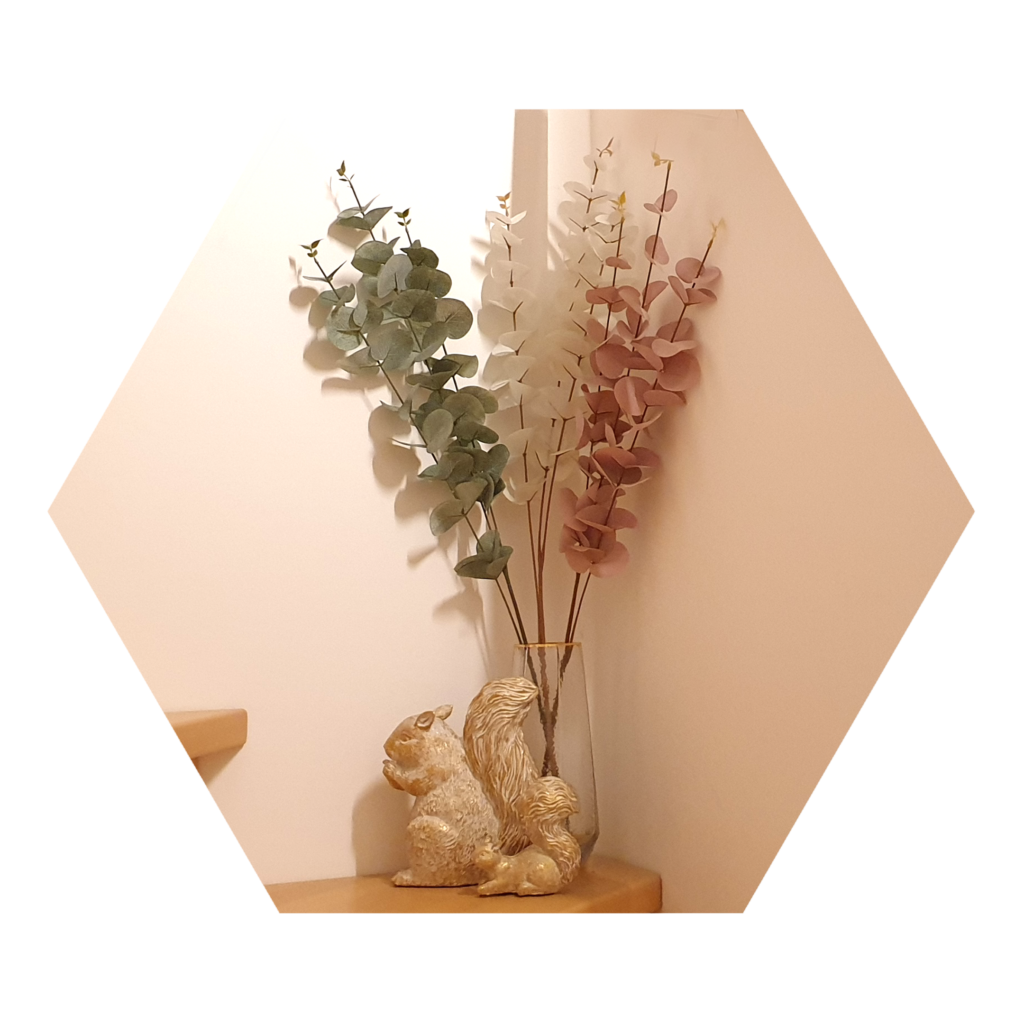 Pick artificial flowers that are not seasonal in color, then you can use them all year round. This will save you money and, if you don't enjoy constant redecorating, time and effort.
Refillable decorative items can be redesigned again and again, with almost no limits to creativity.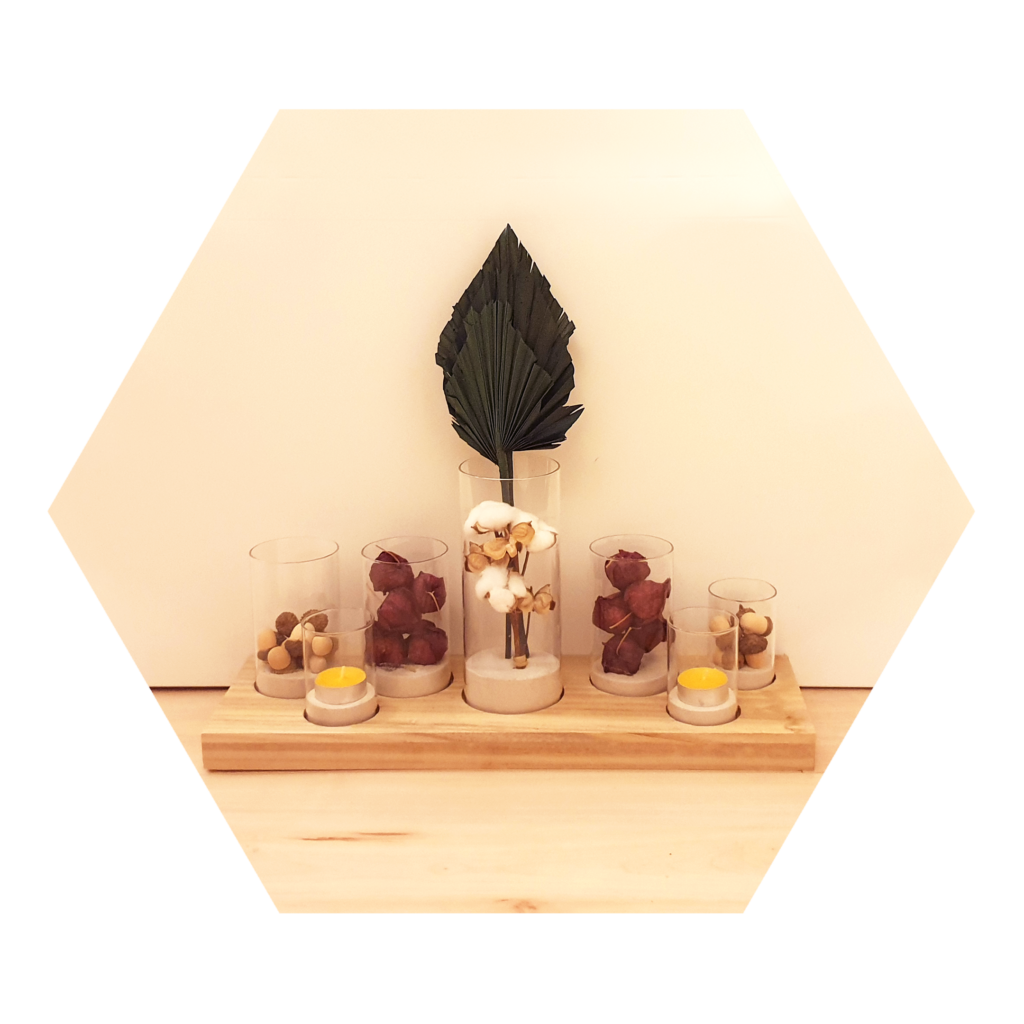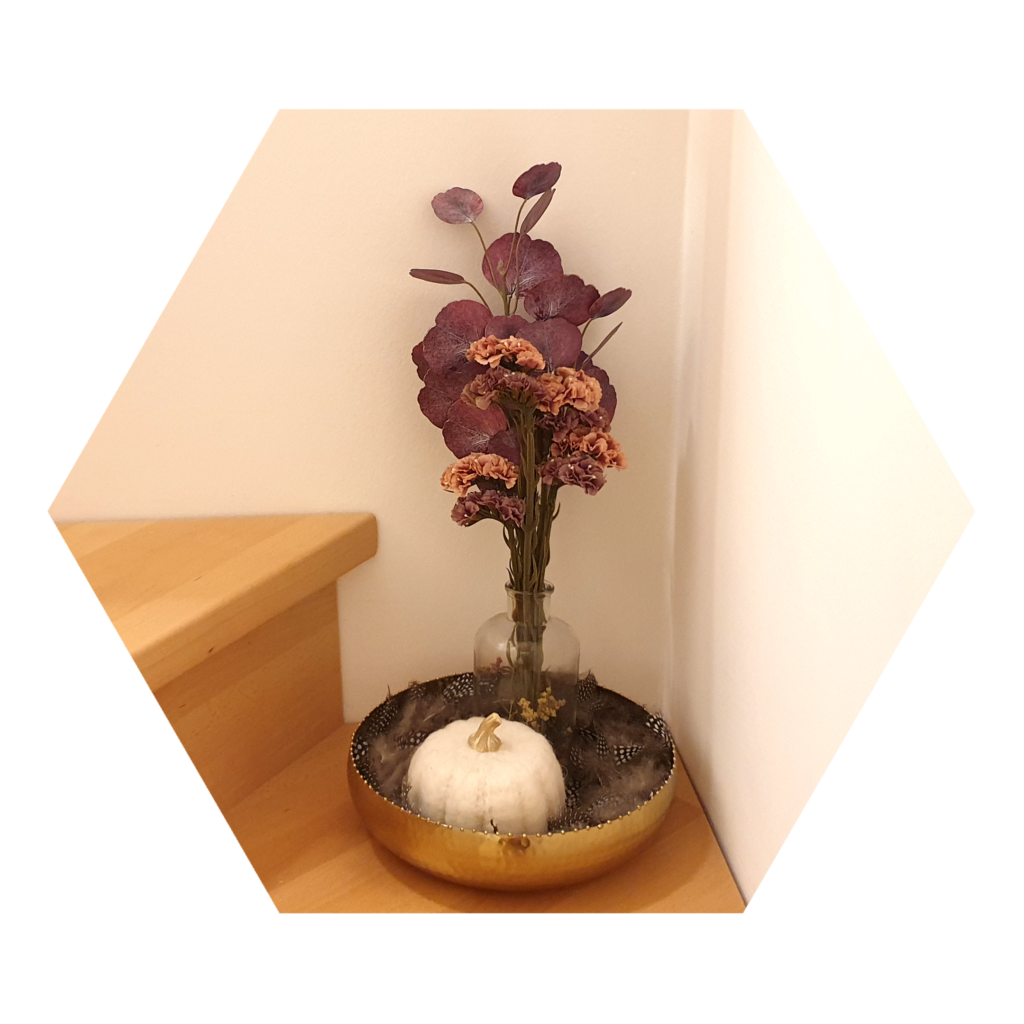 Having decorations in bowls or trays makes cleaning easier, as it can be quickly set to one side instead of having to move everything one at a time. In addition, they are more likely to be perceived as a boundary and decorations that are on a staircase are not so easily knocked over
A subtle lighting in warm white on the staircase or the way to bed is nice to look at and more pleasant than a bright ceiling light.
For this purpose, battery-operated LED tea lights with timer are suitable, because I think no one wants to leave real candles burning unattended.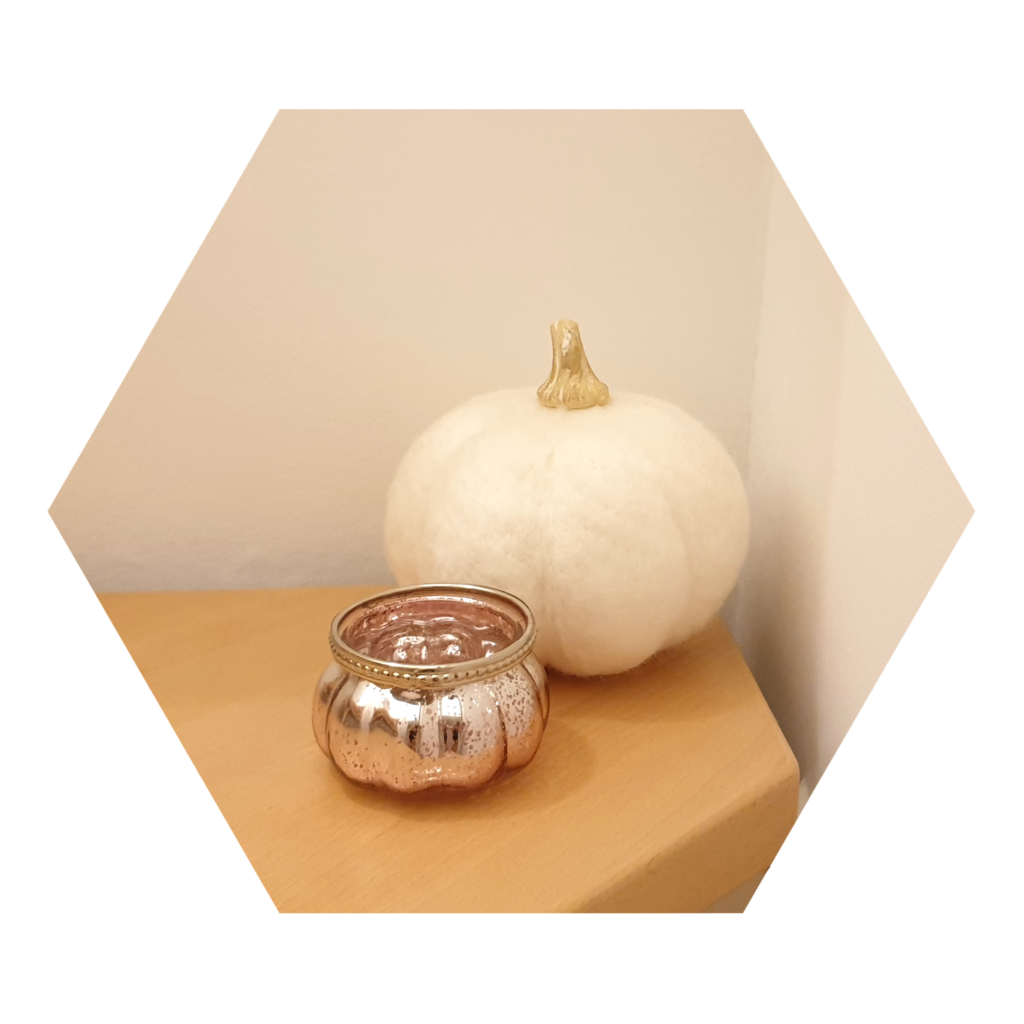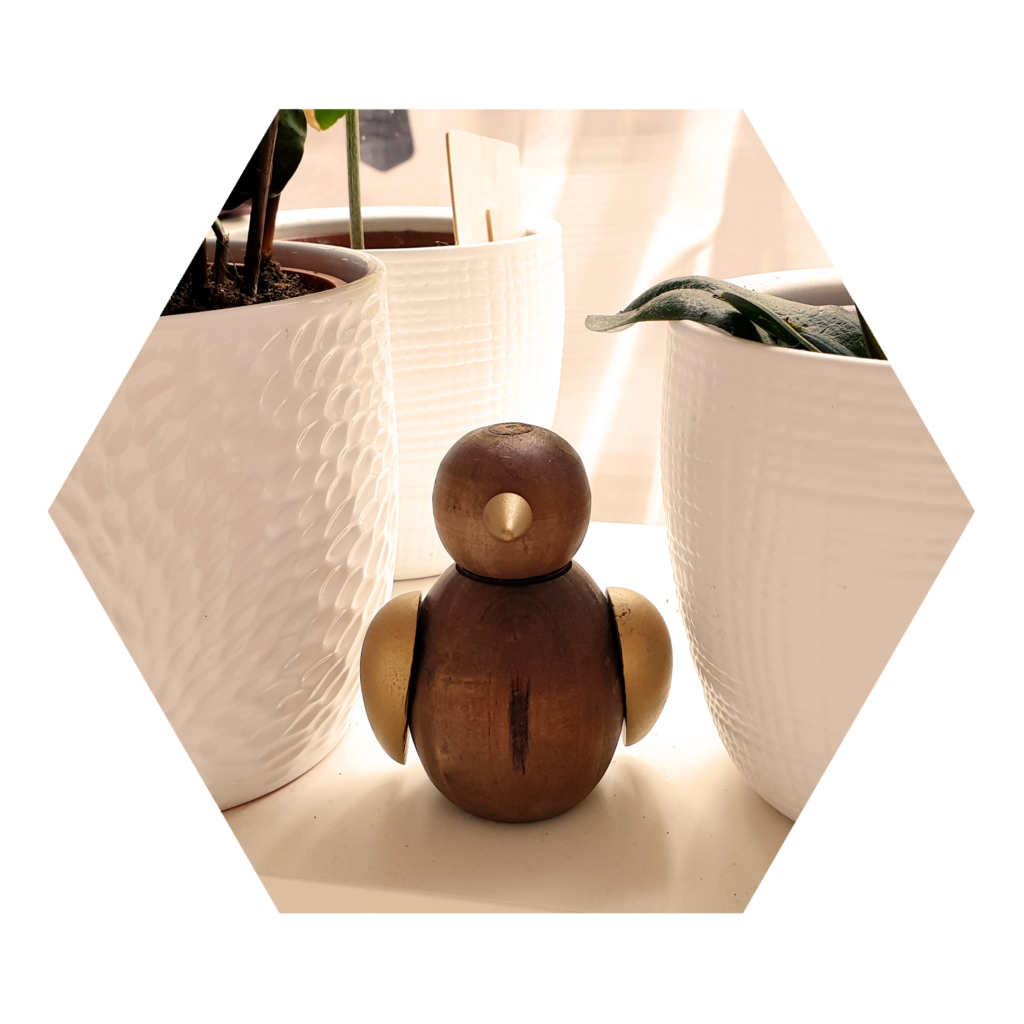 Decent decorations that do not immediately catch the eye when entering the room, provide small surprise moments when discovered later.
Of course, it's a matter of taste, but I'm always happy when I discover something new or previously unseen in friends or acquaintances.
Sounds funny? But it isn't.
The transparent vase is simple and inconspicuous, which allows you to flexibly choose all the colors of decorated flowers and shrubs and show them off to their best advantage.
The small gold rim is a timeless and noble effect; it is a small eye-catcher and does not distract from the main decoration.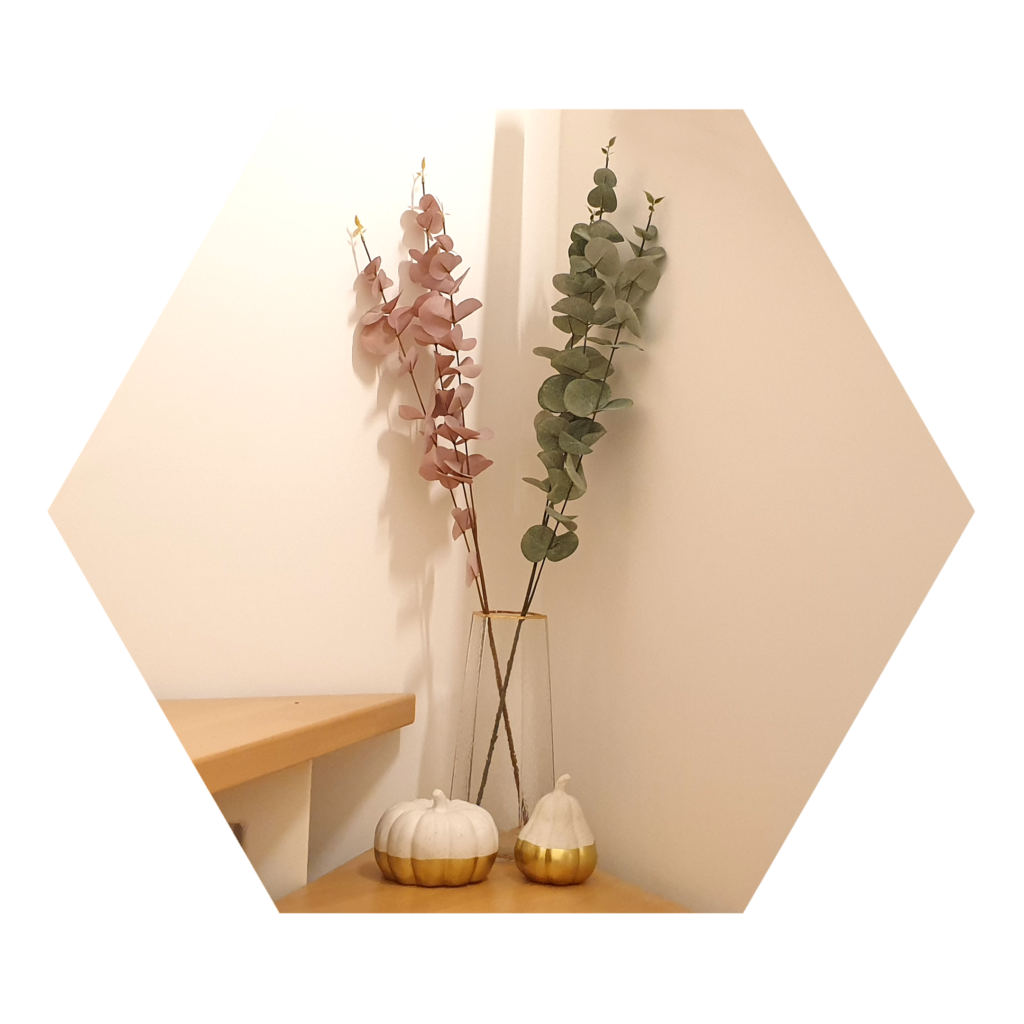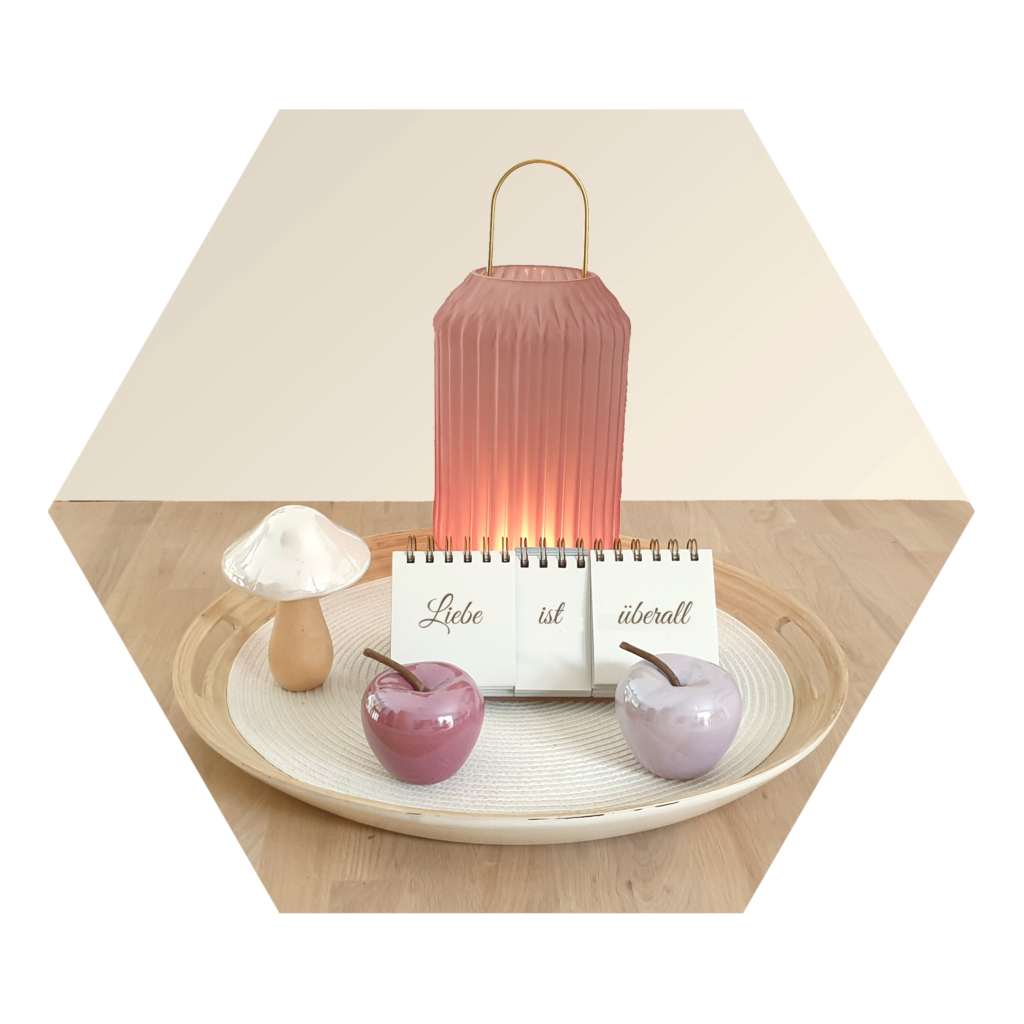 A suitable underlay in a light shade highlights the colors of the decoration and ensures a harmonious separation of tones, for example, with wood on wood.
Furthermore, it provides protection for the carpet pad against possible discoloration, or, depending on the nature of the carpet pad, against water marks.
Bad style or smartly staged?
Sometimes opinions differ when it comes to decorations with elements in the same color tone. Well, I would say it's a matter of taste and opinion.
In order to focus on a particular object and not make the ensemble look so empty or barren, this kind of decoration is a good solution.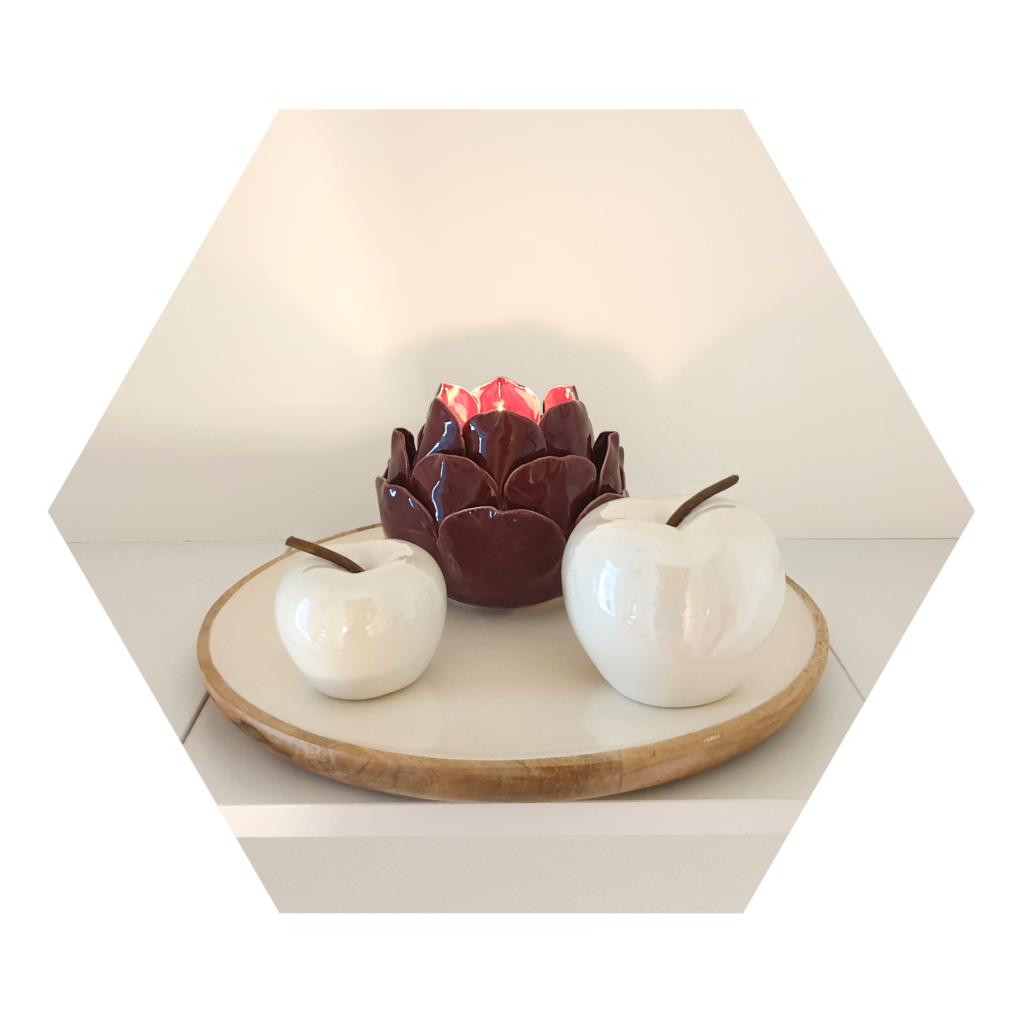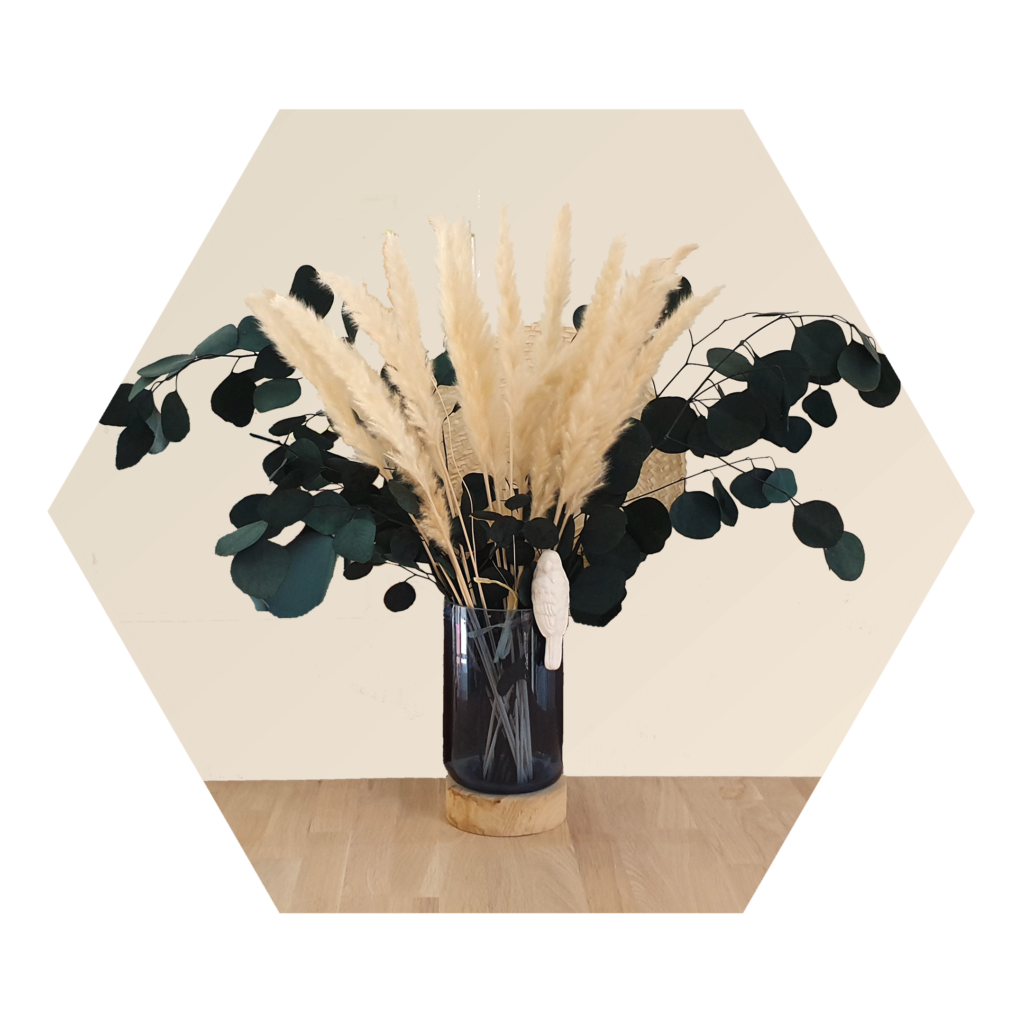 Just to add something extra, usually provides that certain something.
Like, for example, this little bird on the vase.
With seasonal and color-coordinated sofa pillows at your back, snuggled up in a fluffy blanket and one of the easiest homemade chai lattes in hand, you can enjoy the fall evenings.
Transparency: soul-essentials.de belongs to the affiliate program of amazon. I get a small commission for purchases you make by using a link from this post. If you make use of it, thank you very much for supporting my work.